Hammad: "It was like a tsunami," says Mytholmroyd Business-owner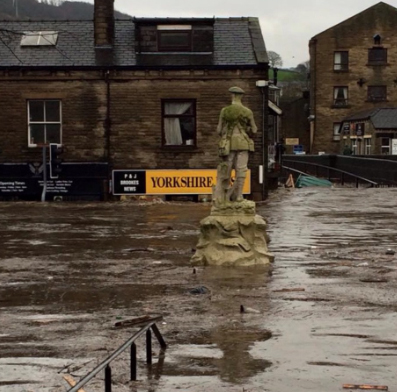 Three times Basharat Hussein tried to get into his flooded takeaway in Mytholmroyd. But the water was so high, it wasn't until two days later that he could see the destruction.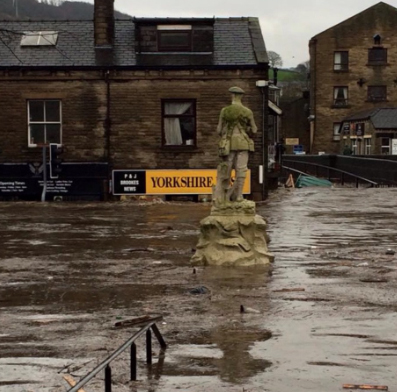 "It was horrific. You'd have thought a tsunami had hit the town," says Basharat. "My wife Nasreen, who runs the takeaway, opened up on Christmas night as usual. At 10am the next day, a friend called to tell us the shop was under water."
Hammad opened in Mytholmroyd in 2008 and employs four people. It was hit by the 2012 flood and the Husseins were only able to get insurance with an exclusion for flood damage.
"This time was so much worse. There was mud everywhere," adds Basharat. "What was worse was that it had mixed with the oil from the fryers. Even the four-foot high counter was ruined. Everything was black and dirty. We had to throw everything out and thoroughly clean and disinfect."
When a food business is affected, the clean-up is an expensive and time-consuming job. The Husseins have to wait for environmental health clearance before re-opening, paying wages to their staff in the meantime to avoid them finding work elsewhere.
The cost of replacing equipment alone is estimated at £8,000, but Basharat has thrown himself on the mercy of the suppliers who sold him the brand-new fittings originally, and they're helping with second-hand and cut-price equipment.
"As well as the financial help, we really need customers back. We have to get to work as soon as possible," says Basharat.
And the future?
"We want to stay here. It's a friendly place. Perhaps if the river was dredged, some of the problem might be solved. In the meantime, we'll be storing as much as we can upstairs and installing floodgates."