Golden Lion: Roof-top Rescue for Thriving Todmorden Pub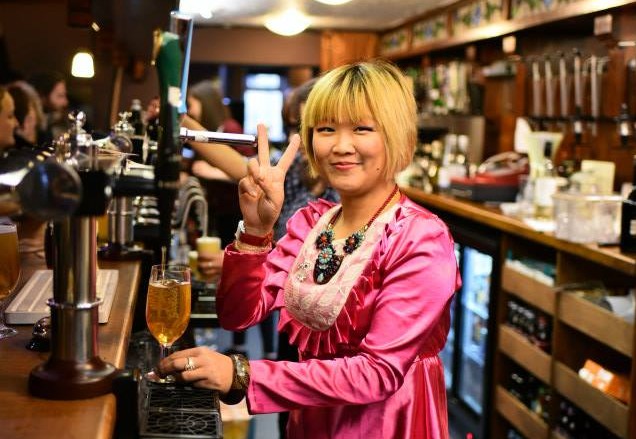 When pubs all over the country have closed down, the Golden Lion in Todmorden has been brought back to life thanks to the energy of new manager Matthanee 'Gig' Nivalongse. And floods won't stop her.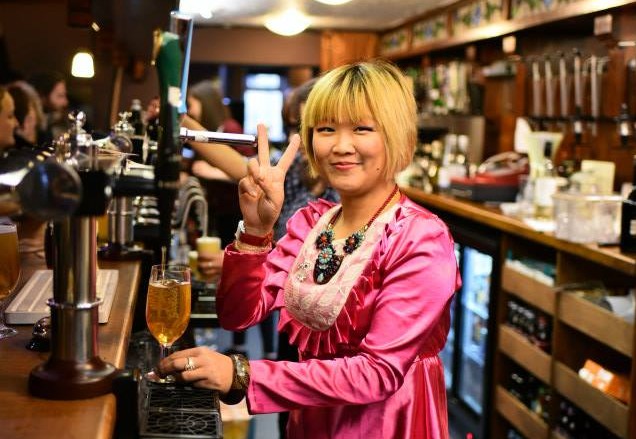 Gig took over the pub less than a year ago. It had been flooded in 2012 – a time when she was running the Three Wise Monkeys just up the street. She received no compensation for the loss of business when that bar and restaurant was flooded, but the Lion's retiring landlord had strong confidence in the town's new flood barriers and the insurance company was happy to insure as long as the pub's own flood doors were used.
"The Lion is a huge success," says Gig. "We've created a restaurant, music venue, comedy club, community space and meeting spot, and had 100 people booked for Boxing Day, when the flood happened. We'd sold out of tickets for the comedy club on the 27th."
The waters rose quickly so, desperate to start the salvage operation, Gig climbed onto the roof to get into the pub through a window.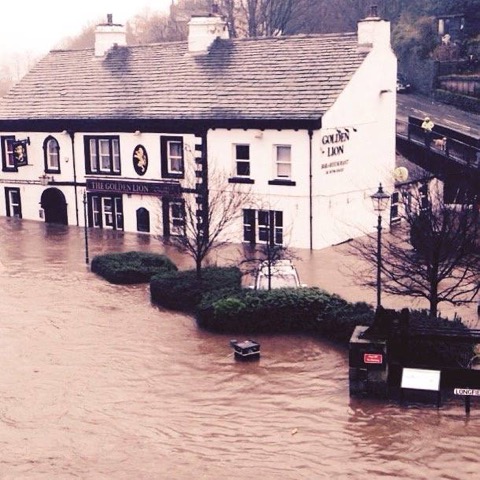 Gig put out a call to friends via Facebook and the Town Hall and soon a crew of helpers was scraping out mud, removing furniture and carpets, throwing out all the stock potentially contaminated with dirty water and cleaning and sanitising the entire ground floor. The pub was open again in just three days, but Gig knows it will be months before they're completely back to normal.
The bill for the electrical equipment was about £3,000, the sound system. £2,500 and staff wages for the time they were closed came to £2,000. The cost of business lost was around £6,000.
Gig has been forced to lay off a few staff and knows she'll have to work very hard to get back into a position to take them on again. She's also worried that performers will be put off from playing the Lion because there's no guarantee it won't happen again.
"We were insured, but there's an argument going on because the flood door wasn't working as it should. I can't hang about waiting for the insurance to solve the problem. I saw a lots of businesses closed for two years after 2012 waiting for insurance.
"Short- and medium-term we really need financial help from the Council," says Gig. "In the long-term, to stop the floods from happening at all, we need trees to be planted on the higher ground to absorb the rainfall. I won't quit, though. I love the community I'm living in, where everyone helps each other. We're strong together."