Town Fund for Todmorden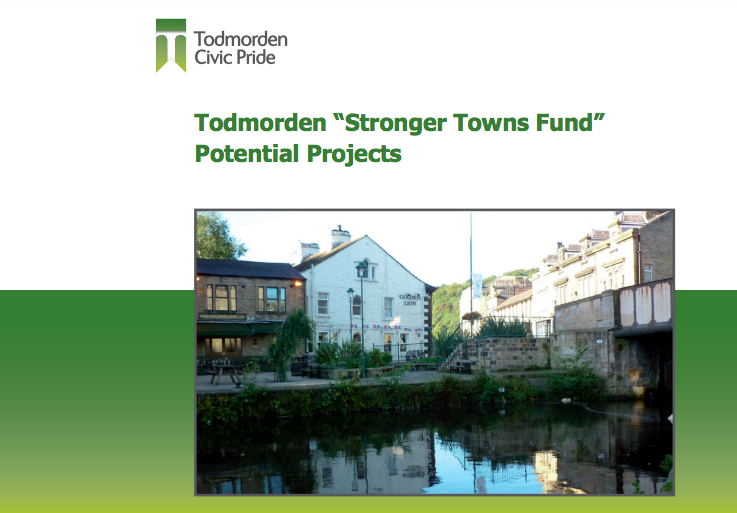 In March 2019, the government announced a funding pot of £1.6 Billion under the Stronger Towns Fund which includes towns within the Northern Powerhouse region to encourage economic growth and regeneration. In September 2019, up to £25m of this fund was allocated to projects in Todmorden.
Announcing the fund, Secretary of State for Housing, Communities and Local Government, (MHCLG) James Brokenshire said:
"The fund will be used to create new jobs, help to train local people and boost growth, with communities having a say on how the money is spent……we want each place to tell us the balance between those priorities for their town.…..the prize at stake is: people coming together, the public and private sectors working with their communities to set out what their towns can be if everyone pulls together and works together."
In light of this, we worked with Todmorden Civic Pride to identify the physical projects which we jointly believe will enhance the fabric and character of the town. The document can be found here. However, whilst the projects outlined were generally physical regeneration and capital build projects, we would highlight the need to align this with the fund's desired outcomes of longer-term improved wellbeing, training and employment prospects for our citizens.
The key thing in all of this for us and Todmorden Civic Pride is that the Town Fund supports the needs and aspirations of the people of the town and should not be used to support the imposition of our local authority's own priority development plans.
The MHCLG laid all this out in their prospectus for the fund which can be found here