Todmorden Toy and Model Museum: Income Lost But a Rarity Found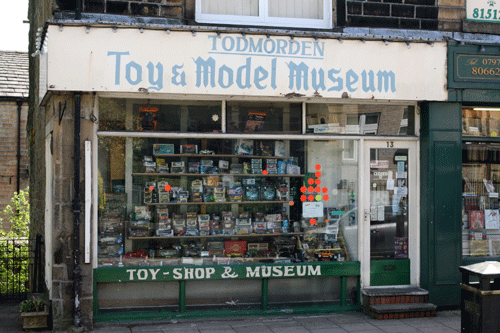 It takes a lot to see any good news when you've lost thousands of pounds of irreplaceable items, but Mike Wollerton of Todmorden Toy and Model Museum is an unusual character.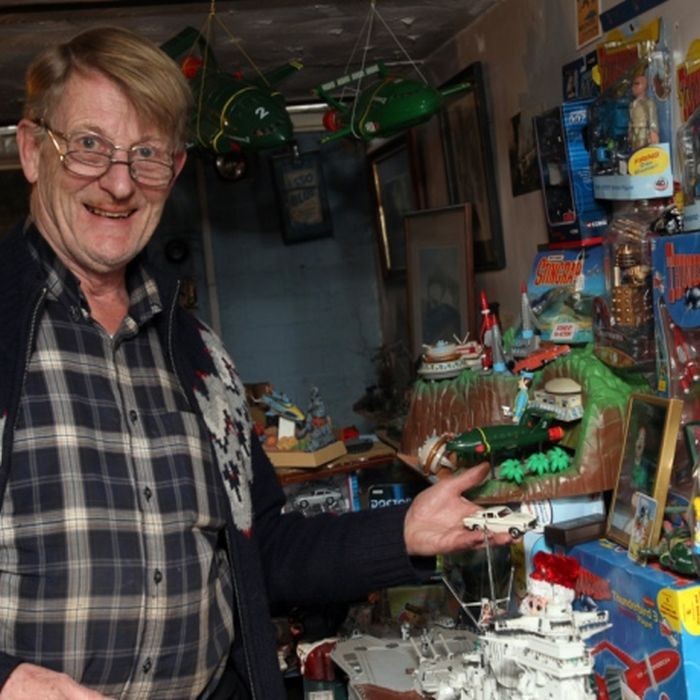 "I'm a jolly feller and it takes a lot to knock me down," he says.
Mike set up a shop and ground floor museum in the centre of Todmorden 20 years ago and this was the first time he'd faced the devastation of a flood.
"The museum downstairs was badly hit," he says. "I'm still working my way through to find out what's lost and what can be saved. I've filled 15 bin bags with ruined items so far. It'll take a couple of months of work to sort it all out, but I won't ask for help because so many homes need that more than I do."
One of his first jobs was to rescue the rare soft toys. He washed them by hand – using 200 kettles-full of boiling water – and dried them carefully, knowing that he couldn't simply go out and buy replacements. He did have to throw out half-a-mile of railway track, electric transformers and controls and hundreds of items whose boxes were soaked through – everything from dolls' teasets to wooden toys that had already warped with the wet.
"I sleep in the shop most nights and I've prepared for a flood. I have a bung to seal up the toilet, for example," explains Mike. "Because it was Christmas, though, I was at home for two days. The flood alarm went off at 7.30am and I set off straight away to get to the shop, but it wasn't safe to drive through the town."
Although he doesn't know how he'll manage for an income while the business is closed, Mike is still smiling.
"There have been some bits of good news," he says. "The famous Corgi Magic Roundabout wasn't damaged – that's one thing. Another is that the folder I found under water wasn't rare vintage magazines but only 52 copies of Gardeners' World. Another thing is that the teddy I bought for a fiver in a Spanish fleamarket years ago turned out to be worth more than £100 – washing it showed up the detail on its label!"