Town revival must start now, says Mytholmroyd business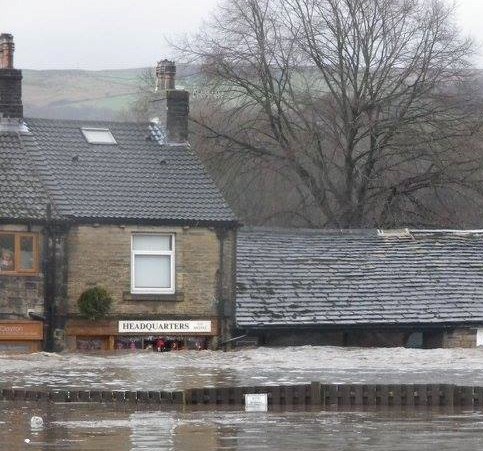 While customers are sympathetic to businesses affected by the floods, they can't always wait for normal service to be resumed. When they start buying elsewhere, it can be hard to win them back.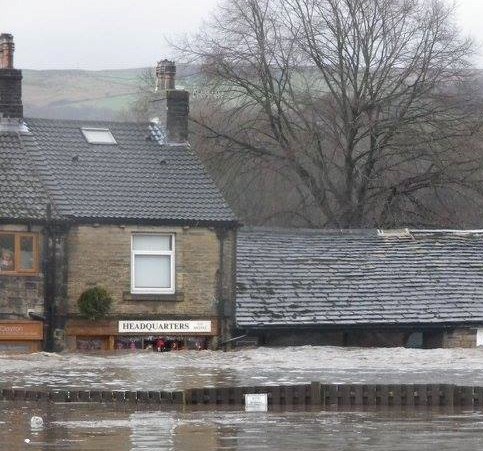 "If you can't respond to their needs very quickly you may permanently lose your customers, explains Sue Slater, who opened Headquarters Hairdressers in Mytholmroyd 33 years ago.
"It's given me a good living and I've met some wonderful people," she says. "Many of my clients have stayed with me from the beginning. They're now in their 80s or 90s and their hair appointments are part of life. For some of them coming once a week to me is the only contact they have with the outside world."
The salon was flooded in 2012 but this time was different.
"The damage was totally devastating," explains Sue. "More than five feet of water. There's structural damage, and the water had taken a window out. Everything is contaminated. The community spirit has been fantastic. People have cleared out everything they can – but there is nothing to save. This time I seriously doubted I could open up again."
With an estimate of up to three months for repairs, Sue cast around for options. The owner of Hair World, a larger salon up the road, offered Sue a chair there as a temporary measure.
With a comb and a pair of scissors, Sue can operate from just about anywhere, but it's the effect on her overall business that's worrying her.
"I lost my client database and appointment book," she says. "I'm having to try to remember what services my clients have because all those records are gone. Keeping in touch with as many of my clients as I can is my priority. If not, they will go elsewhere. There's absolutely no point opening the salon again if 30 years of clients go elsewhere."
For many businesses in flood-devastated Mytholmroyd, things are no better at home.
"While trying to sort out my shop, we were also helping a 94-year-old relative whose home was under water. We took her in for a couple of nights, but our stairs are too much for her, so we had to sort out other accommodation for her. We're also clearing out the flood-damaged stuff from her house. I know I'm not alone with this because so many other businesspeople are coping with flooding that affects their homes and families too."
As a member of Royd Regeneration, Sue was instrumental in setting up the Mytholmroyd Business Networking Group. The group had an well attended launch and follow-up meeting last autumn.
"We have to do everything we can to keep these businesspeople working together," Sue says. "We probably have more businesses in Mytholmroyd than anywhere else in the valley, but they're not so visible, as many are on trading estates."
Sue believes it's vital to do everything to show that the town is surviving and will find a way through.
"There's a real risk we will be left with derelict buildings. Mytholmroyd will become a ghost town and people will drive straight through. If people see boarded-up empty premises, they won't stop here. So we have to get our high street up and running as soon as possible.
"We've survived flooding before, but this time was such a shock. You can't blame anyone who decides to give up, but that would be such a shame because the community spirit is amazing and people are trying their hardest to revive our town," she says. "But we can't do this properly without a very serious injection of funding."