New Era for Bellholme Sports Ground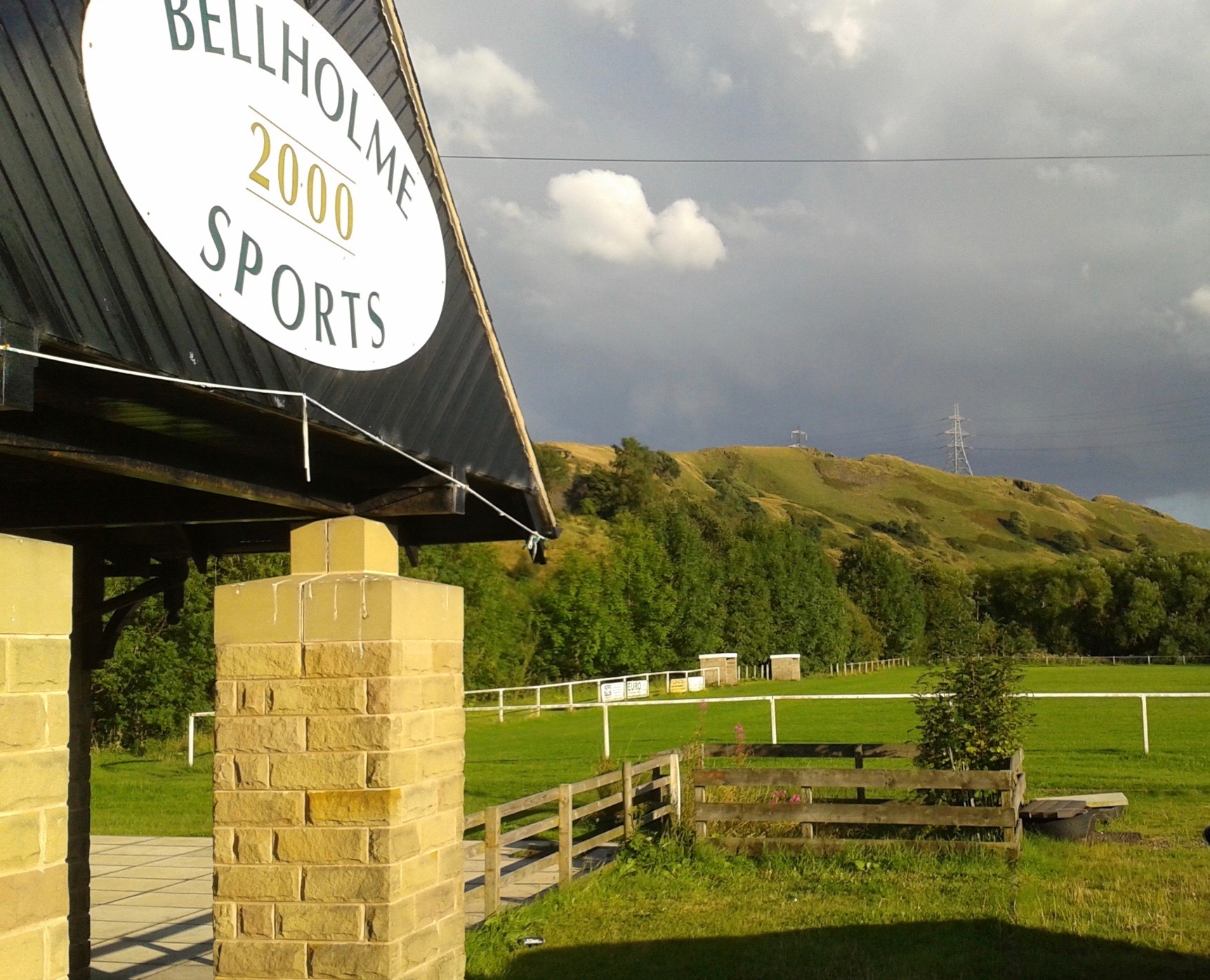 We are pleased to announce that after a two year process of unraveling a complex legal situation, the long-term future of Bellholme Sports Ground in Walsden has been secured by the ownership being transferred to the UCVR. Todmorden Civic Society (TCS) had owned the site since it was acquired in the 1980s. It was held in trust for them by a group of trustees and leased to another group of trustees for the Bellholme Sports Association (BSA).
The ownership had been in legal limbo after all the members of the TCS trust had sadly passed away in recent years and the BSA had ceased to constitutionally exist. The land could potentially have been lost in a legal quagmire, possibly ending up in the hands of the treasury or even perhaps a property developer. Current TCS members did not have the capacity to manage it, or establish a new trust and so they offered it to the UCVR as a 'safe pair of hands' to protect it for the community and to revisit the original vision of the founders.
The UCVR board are fully conscious of the efforts and tenacity of the founders of Bellholme Sports Ground who fought to secure it from construction and development in the 1980s, and also of their vision for a sporting venue of mixed use. We believe that the time is right for that vision to be revisited. We are looking to work collaboratively with the current users, Todmorden Borough FC, and with the rest of the local sporting community to enhance the use of facilities to meet as much demand as possible whilst maintaining quality pitch standards. There are both limitations on the pitch use but also many opportunities for wider use of the site.
Due to the absence of direct trustee involvement, only the one club has had access to the facility for several years. The UCVR has had representations from junior teams in the area desperately needing more pitches, and has already made provisions for them to use the facilities in the coming season.
Our immediate plans are to ensure that the clubs using the pitches can play out their season with confidence that there are not going to be any major changes affecting their usage. We have formed an interim management group including representation from the clubs and TCS, who we agreed would maintain an interest in the management of Bellholme. This group will work together to ensure the site is financially viable until a more sustainable business plan is devised and implemented.
There is a lot of potential for the site in terms of future improved facilities, and so it is our intention to establish a sports development advisory forum drawn from local sports clubs. That way we can consult, assess realistic demand and research funding for particular sports which may be suitable for the site.
Any club officials wishing to participate in this forum should contact the UCVR on 01422 417286 or email info@ucvr.org.uk