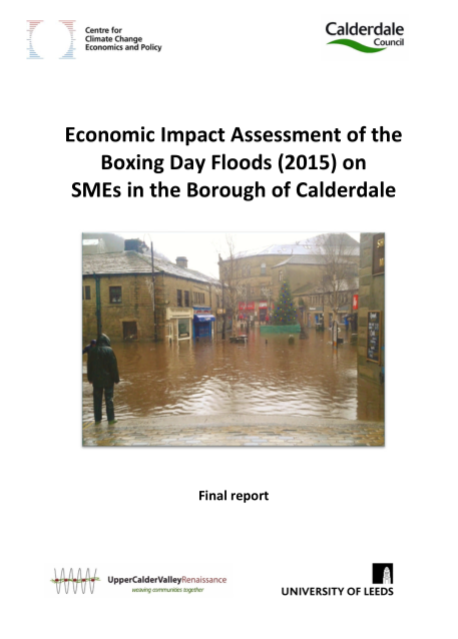 The unprecedented floods of Boxing Day 2015 had a serious impact on the borough of
Calderdale, and the Upper Calder Valley was particularly badly hit. Small and medium sized
businesses (SMEs), which make up the majority of the local businesses in the economy,
were worst affected. Understanding the situation of SMEs is important, as they represent key drivers in achieving the growth and development needed for economic recovery.
This report presents an economic impact assessment of the flooding on SMEs. This study
will support the evidence that the Calderdale Flood Commission collates to make recommendations to Government, the Council, the Environment Agency, the community and businesses, about the effects of recent flooding and lessons for possible future flooding. This report will assist policy makers and local stakeholders to take effective action based on what the community of SMEs needs to recover and continue to provide jobs, products and service for local communities.
This publication can be downloaded as a pdf